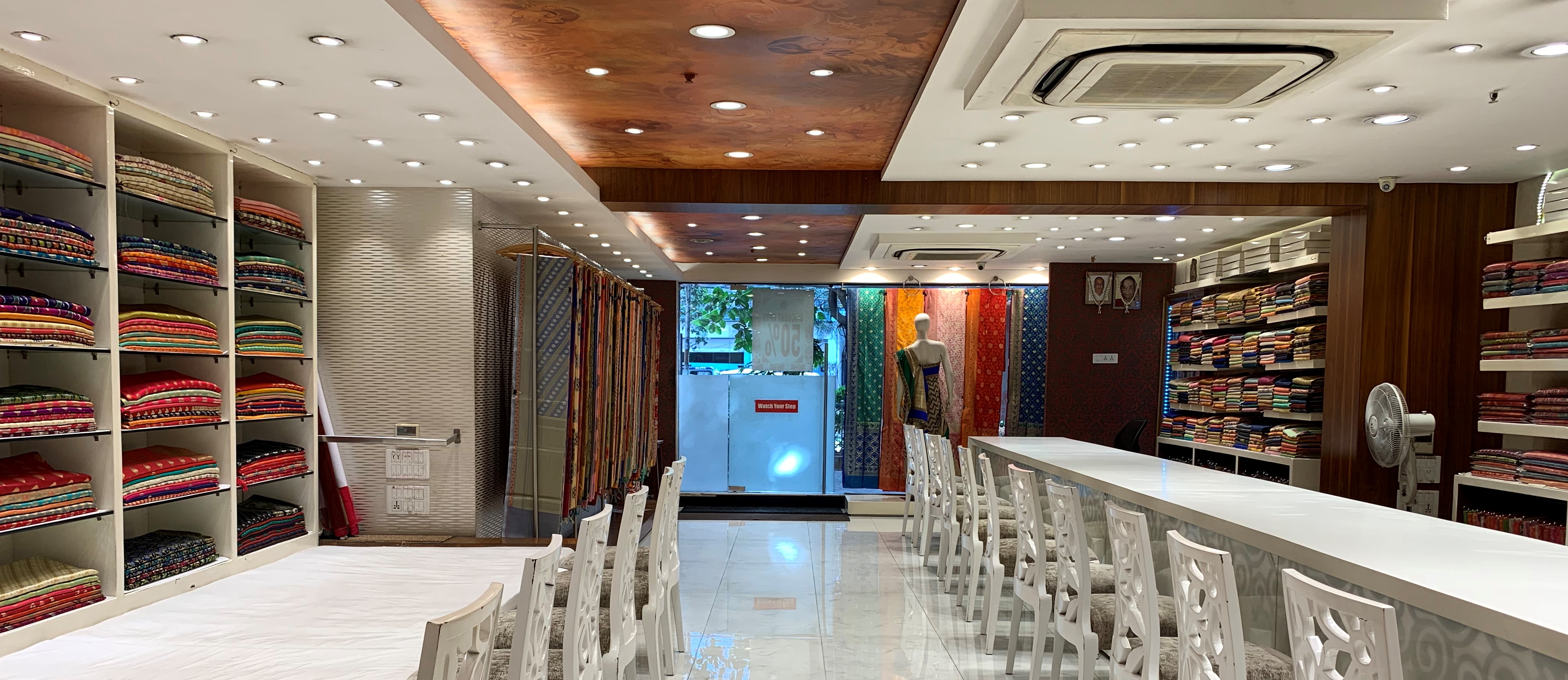 Tres Loudon is a brand associated with top quality sarees that will help you achieve your perfect look for absolutely any occasion. We have been able to maintain a marvellous reputation for retail and sale of traditional sarees for over a decade. In our prior collaborations we have joined hands with the top industry professionals, celebrities and fashionistas. Their trust in our products forms the foundation of our goodwill.
We we're able to enter the list of top retailers and wholesalers of traditional and ethnic sarees in the country in a very short span of time. This has been made possible by the passion and dedication of our founder, Shri Suresh Kumar Dalmia. More than a business, Tres Loudon is a piece of our heart. Our exquisite collection of wedding sarees carries an essence of the diversity in our culture. Since sarees are considered to be the ultimate choice of daily outfit for women across all spheres of life, you are assured to look your very best in our sarees.
Our sarees depict the pure hard work of the designers who've spent hours making sure that every element harmoniously adds to the beauty, which in turn makes you stand out in the crowd. In each thread of our sarees, a tale is also woven. A tale of patient craftsmanship conjoined with style and festive vibes that add colour to your celebrations. When you think of ethnic sarees, you should think of Tres Loudon.